Cycling in the Pays de Sault
Touring cyclist
at Ax-les-Thermes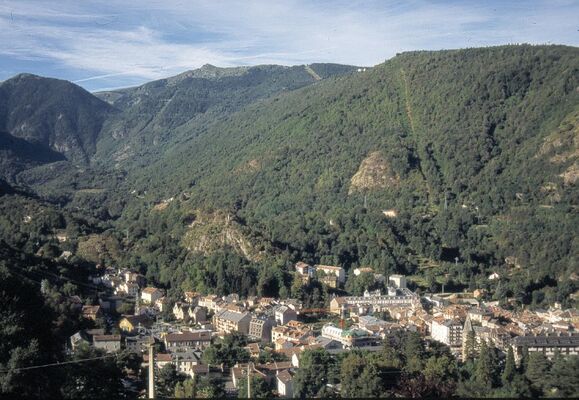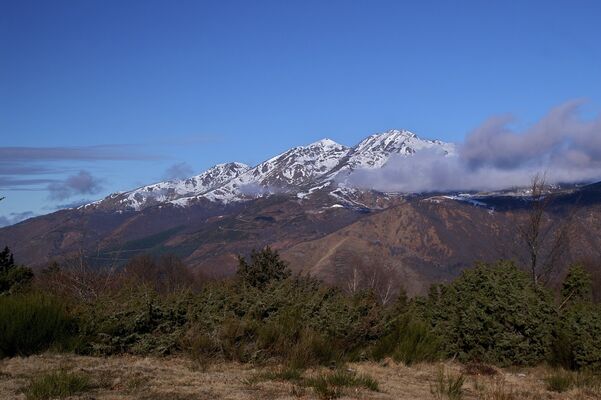 CP Sebastien HOURLIER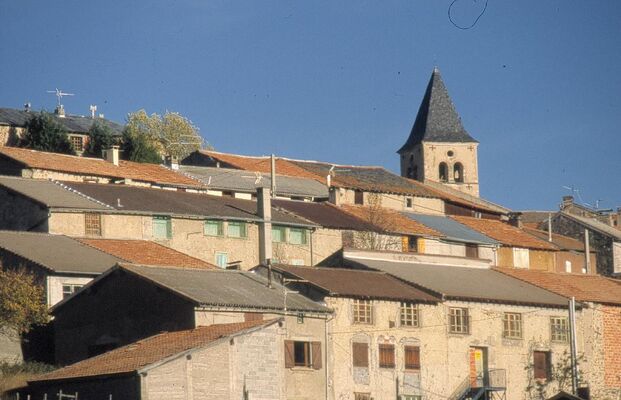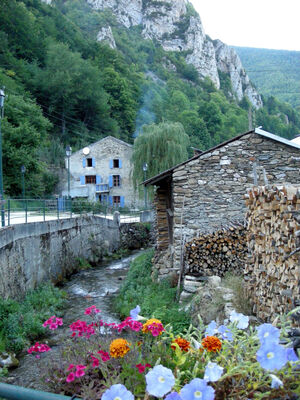 From Ax Valleys to the Aude, here is a circuit quite physical, but filled with great landscapes and several cultural wealth !

KM 0: From Ax-les-Thermes (casino), go straight on the RD613 towards Col du Chioula / Prades
KM 3.6: From the junction between the RD613 and the RD25, turn left towards Belcaire
KM 4.8: From the junction between the RD613 and the Ignaux / Sorgeat VC, go straight on the RD613 towards Prades
KM 10,3: At the top of the Col du Chioula, go straight on the RD613 toward Prades
KM 12,2: At the top of the Col de Marmare, go straight on the RD613 towards Prades
KM 15,6: From Prades, go straight on the RD613 towards Belcaire
KM 20,2: From Camurac, go straight on the RD613 towards Belcaire
KM 20,9: At the top of the Col des Sept Frères, go straight on the RD613 towards Belcaire
KM 26: From Belcaire, go straight on the RD613 towards Espezel
KM 30,4: From Roquefeuil, go straight on the RD613 towards Espezel
KM 31,3: From the crossroad between the RD613 and the RD29, turn right onto the RD29 towards Espezel
KM 31,8: From Espezel, go straight on the RD29 towards Niort-de-Sault
KM 35,2: From the crossroad between the RD29 and the RD107, turn right onto the RD107 towards Espezel
KM 39: From Niort-de-Sault, go straight on the RD107 towards the Col du Pradel
KM 44,3: From La Fajolle, go straight on the RD107 towards the Col du Pradel
KM 52,4: At the top of the Col du Pradel, go straight on the RD25B towards Ax-les-Thermes
KM 62,5: From the crossroads between the RD25B and the RD25, turn right onto the RD25 towards Ax-les-Thermes
KM 66,3: From the crossroads between the RD25 and the RD613, turn left onto the RD613 towards Ax-les-Thermes
KM 67,1: Arrival at Ax-les-Thermes (casino).

Difference in height

1778.52 m

Documentation

GPX / KML files allow you to export the trail of your hike to your GPS (or other navigation tool)
Points of interest
The Col du Chioula, located 10 km from Ax-les-Thermes, host a refuge located at an altitude of 1,600 meters, which is open all year round. It has all the charms of the Ariège mountain with in bonus, a great accessibility. Indeed, you can reach in an hour from the col du Chioula the long hiking trail the GR107, it is on this path that the Cathars fleed the Inquisition from Montsegur to Spain. In family, in group or alone, you will discover some preserved environment and a great panorama on the summits of Haute-Ariège. Whether you are on foot, snowshoeing, horseback riding, cycling or even cross-country skiing, a multitude of possibilities are available to you according to your desires.
The castle of Montaillou existed before the 12th century, as it was the place of residence of the lords of Alion who later became lords of Usson and Quérigut. Nowadays, only a few sides of the walls of the square tower (or donjon) remains; Their upper part and the south wall disappeared. At the east there is a large terrace, which use to host the barnyard and at least one house; we can also see some vestiges of ramparts and a ditch surrounding the castle. At the east of the castle there are some quadrangular depressions leaning against the slope, which probably used to mark out the houses of the old village that was abandoned when the inhabitants decided to live closer to the roads. However there is still this site, which has an austere beauty and that has never ceases to enrich the history thanks to its archaeological discoveries.
From Niort-de-Sault, you are riding right into the Rebenty gorges. This narrow valley is in the wood, it is winding and it gives you a certain coolness in summer. Not far from here, you will dawdle on the Sault plateau which is famous for its potatoes labelled AOC.
1779 meters of difference in height

Start altitude :

739 m

End altitude :

739 m

Maximum altitude :

1693 m

Minimum altitude :

737 m

Total positive elevation :

1779 m

Total negative elevation :

-1779 m

Max positive elevation :

211 m

Min positive elevation :

-200 m
CP Sebastien HOURLIER
Leave a review about Cycling In The Pays De Sault :
Bad

Average

Good

Very good

Excellent
There is no review about Cycling In The Pays De Sault, be the first to leave one !