The sulphurous sources of Mérens
Walks and hikes
at Mérens-les-Vals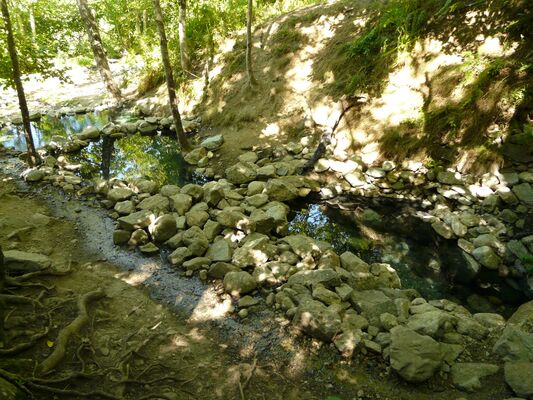 Cp Communauté des communes des Vallées d'Ax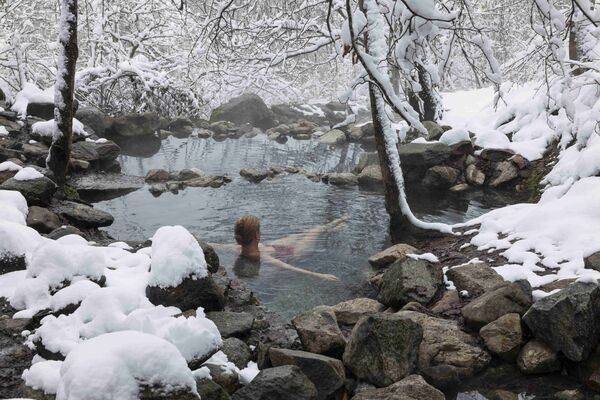 CP Alain Baschenis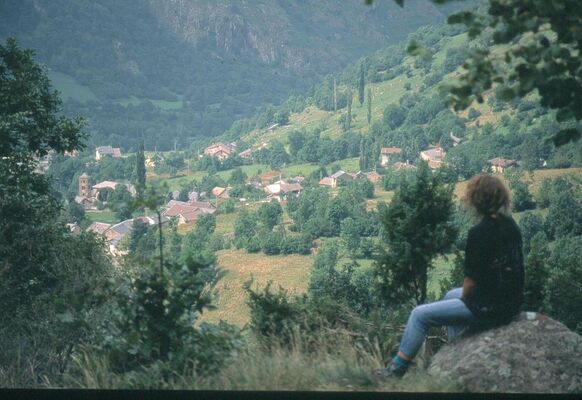 The village of Mérens les Vals is best known for its Romanesque church (10th century) and the horse of Mérens. However, on this vast mountain municipality, there are some sources of sulphurous waters with no thermal layout that spring up near the village. The hikers of the famous GR10 discover them on their way and they appreciate this moment of comfort in the lower part of the long valley of the Nabre.

Departure. Go throught the bridge and go up the Saint-Touret stream while following the GR10 (red and white markings) through the little streets and then through a path leading to the church of Mérens-d'en-Haut. Still on the GR10, continue the climb using the paths that cutt the hairpins of the road.

Junction GR10 / GR107. At the wash house, choose the direction of the GR10 by going throught the bridge on the right. Follow the road for a few moments and then turn left on a path in the woods. In about 10 minutes you will find the sources on the left, on the edge of the trail.

Sources. A few meters higher, leave the GR10 to take a path on the left (marked in
yellow) which runs gently on the hillside.

St Touret stream. Cross the stream and find the GR107 (red and white markings) that we follow in the direction of the descent until the lavoir spotted earlier. Get to the church and then to the car park.

For more information, you can buy the Hiking-guide "D'un village à l'autre" (6,50€, only in french)

Difference in height

261.97 m

Documentation

GPX / KML files allow you to export the trail of your hike to your GPS (or other navigation tool)
Points of interest
Mérens is the only village in the Valleys of Ax to host the Long Hiking Trail "Grande Randonée n°10", also known as the GR10. Created in 1963, the GR10 crosses the entire Pyrenean chain on the French side, from Hendaye to Banyuls, from the ocean to the sea. The Ariège section, marked out with signs since 1975, covers 210 km and peak in the town of Mérens at an altitude of 2,470 m at the col de Coma d'Anyell which is at the border of the Pyrenees Orientales. Marked out with white and red signs like all the GR, it attracts every year many hikers, some of them walk along the trail in one go, others per section, or and some of them peacefully walk for one or two days on it. The guarded refuge of the Rulhe and the refuge of the Bésines welcome these itinerant adventurers on the mountains of the Valleys of Ax.
First reported in 1852 by D. Constant Alibert, there are in fact four sources that are located 800m upstream of the meadows at the east of Mérens and which are ranked as monosulfurized sodium. The upper source (called Filhol source) is currently the most accessible at an altitude of 1305m, and it spring up in an natural area between two blocks of rock at a temperature of 48°C (118.4°F). The sources of Mérens are perfectly clear and they do not change color when they exposed to the air, just like some sources in Ax or Bagnères-de-Luchon. These sources are used in baths for treat rheumatism, they allow the strengthening of the bones and the restoration of the sound of the eardrums. This water can also be mixed with warm milk to cure the chest illness and asthma. The animals themselves are very fond of these sources, and they come from far to drink its water. By the end of the 19th century, it was planned that these sources were to be operated. A thermal establishment in Mérens would have formed a branch to those of Ax-les-Thermes, with the idea that it could become "the favourite place for curists that are lovers of solitude and that are looking for a natural and wild environnment". Today, despite the fact that this project was abandonned, the sources have a new purpose: to ease the feet of the hikers.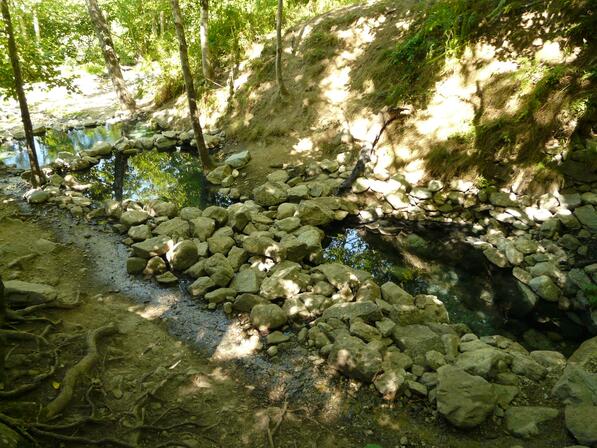 262 meters of difference in height

Start altitude :

1065 m

End altitude :

1184 m

Maximum altitude :

1312 m

Minimum altitude :

1065 m

Total positive elevation :

262 m

Total negative elevation :

-143 m

Max positive elevation :

131 m

Min positive elevation :

-91 m
CP Alain Baschenis
Cp Communauté des communes des Vallées d'Ax
Leave a review about The Sulphurous Sources Of Mérens :
Bad

Average

Good

Very good

Excellent
There is no review about The Sulphurous Sources Of Mérens, be the first to leave one !